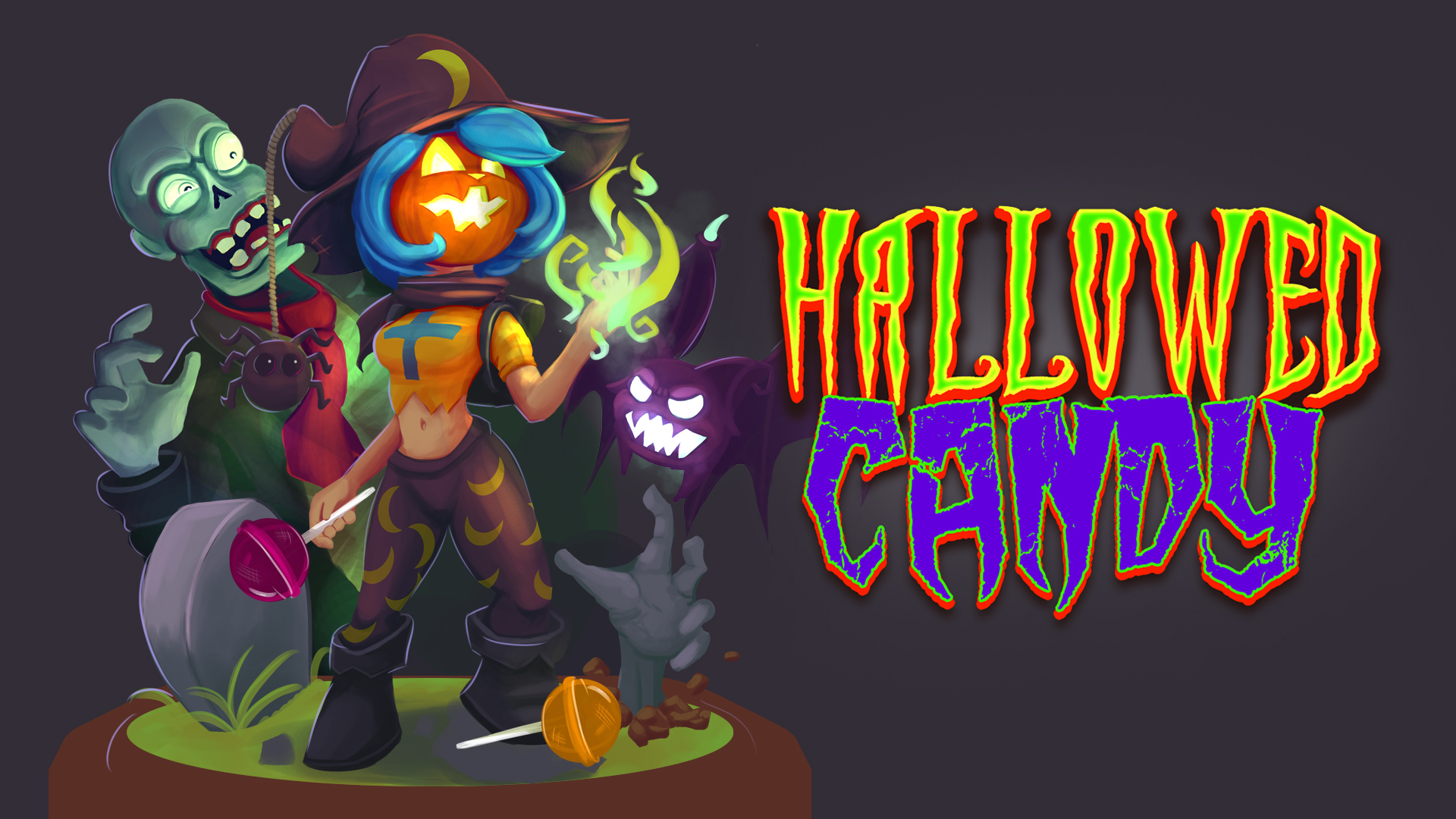 Halloween - Hallowed Candy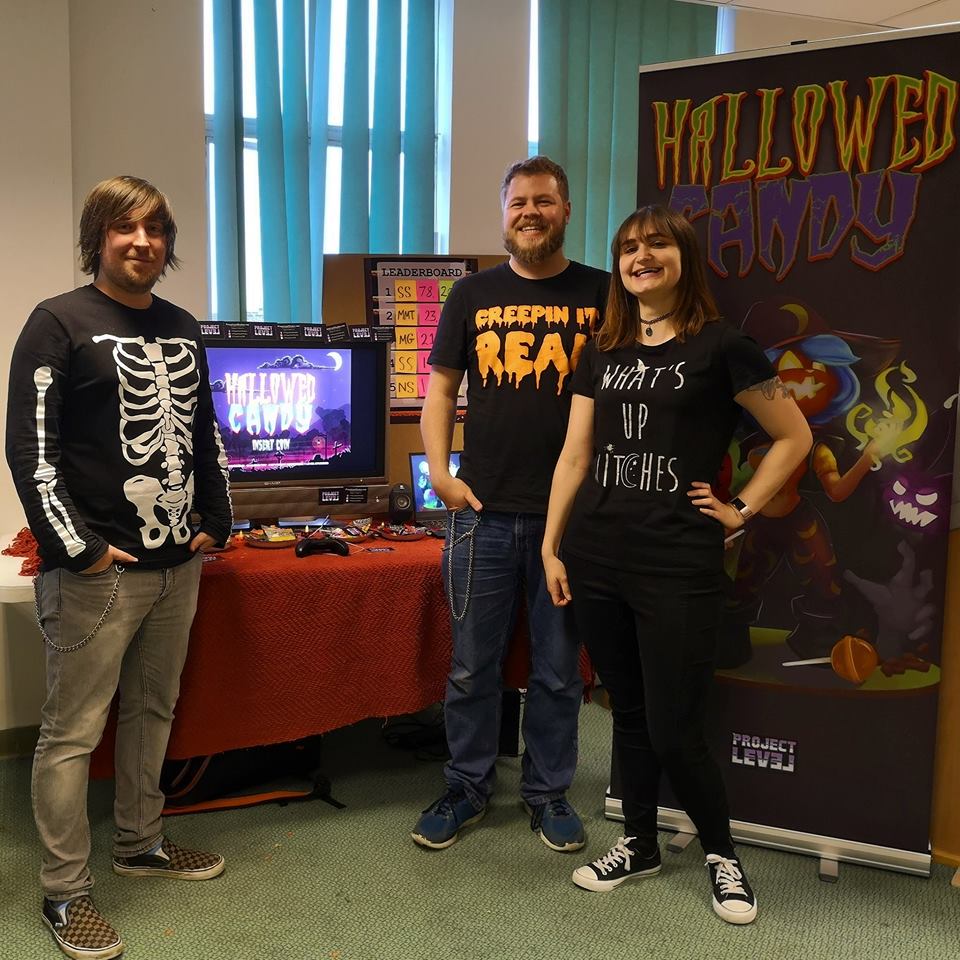 (pictured left to right, Jason Weyham - Tester, Brendan Toy - art and programming, Nikita Penny - Marketing)
HELLO EVERYONE!
Well we had a super busy weekend exhibiting Hallowed Candy at Southampton Game Fest, it was a great show, loads of fantastic games there. Super nice people and all very talented! Felt like we were amongst the elites and it was fantastic to see Hallowed Candy being praised by its peers.
a lot of people played and had some excellent suggestions to improve the game. I'm working hard to implement these alterations and details of those will be available soon in another update. mainly these are cosmetic tweaks to improve visuals, but also a few tweaks to how the zombies spawn and the Bat that will be addressed to balance gameplay. I'll also be detailing a road map for the future of the game and what else I would like to add going forward, I expect buy October 2019 Hallowed Candy will be a much larger game :) for now though i'm happy everyone is enjoying ver 1.2.

Also I'd like to thank everyone who donated money for the game. it was so nice to realise that I sold my first ever game... thrilling experience, and I'd like to let you know that the donations are going towards refining the game, and paying for a Steam release. in the near future :) we're almost there and I couldn't have done it with out you. so thank you all! :)

so Stay tuned for future updates, and a new version will be released soon! :) Happy Halloween!
Get Halloween - Hallowed Candy