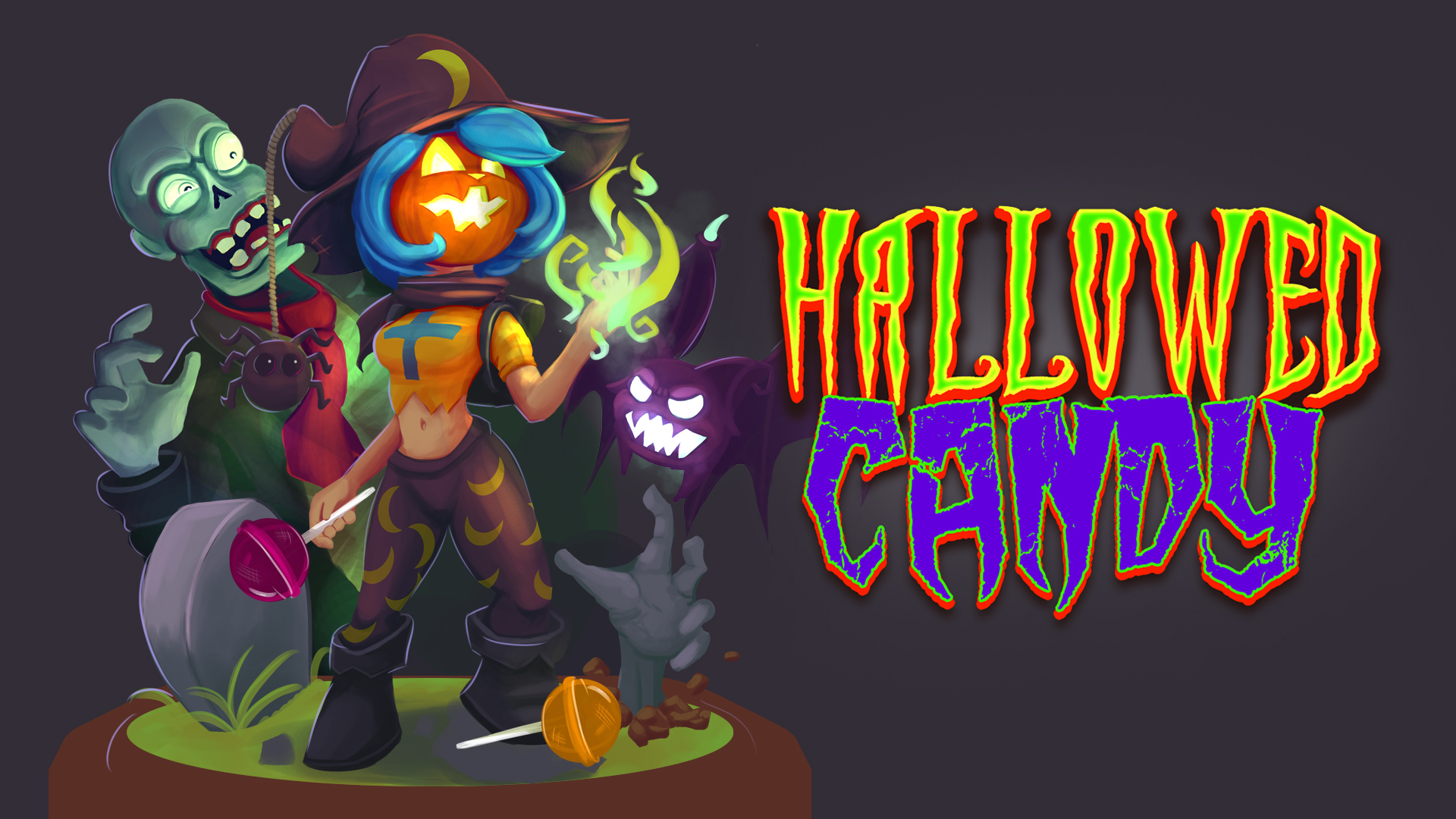 Halloween - Hallowed Candy
All the Major Updates so far
---
Hallowed Candy ver 0.5 patch notes
Bat Enemy
The delay has been increased from when the bat spawns to when the bat attacks from 0.5 seconds to 1 second.
The bat has an audio cue when he appears, and a seperate audio cue for when he begins his attack.
his sprites have been fully updated and he's now a complete asset
ZOMBIES
The zombies have new spawning animations with audio cues for when they spawn.
SCORE
There is now a high score that sets and will stay as the high score until it is beaten.
CONTROLS
WASD is now implemented.
WASD = movement
space = Jump
Right CTRL = shoot
SNES USB - CONTROLLER supported
CANDY
The candy now has an audio cue when it appears.
the special swirly pop item has a different audio cue for when it appears and when it is collected.
GameControl
players can now press "Escape" to quit the game
Hallowed Candy ver 0.7
ZOMBIES
zombies start with 1 hitpoint that increases to up to 5 hit points depending on what score the player has accumilated
their speed also increases with the higher score.
players can now see the zombies point values as they are killed.
a fith zombie will spawn after a certain point threshold has been reached
CONTROLLER SUPPORT
Hallowed Candy can now be played on xbox one & ps4 compatible controllers.
SNES usb controller support removed (it was a tacky cheap controller)
Hallowed Candy ver 0.9
CANDY
swirly pop has been replaced with a "cinder" Toffee Apple - more "halloweeny"
chocolate bar added.
MYSTIC KEYS
Players can now collect three mystic keys that will summon a chest full of candies worth 50,000 points!
Hallowed Candy Ver 1.2
Point balancing and difficulty adjustments.
music volume tweaks
new background for the "get ready screen"
fonts changed for the scores to be cleaner.
Project level LOGO added to the intro/boot up sequence.
Files
Hallowed Candy ver 1.2.exe
22 MB
Oct 04, 2018
Get Halloween - Hallowed Candy