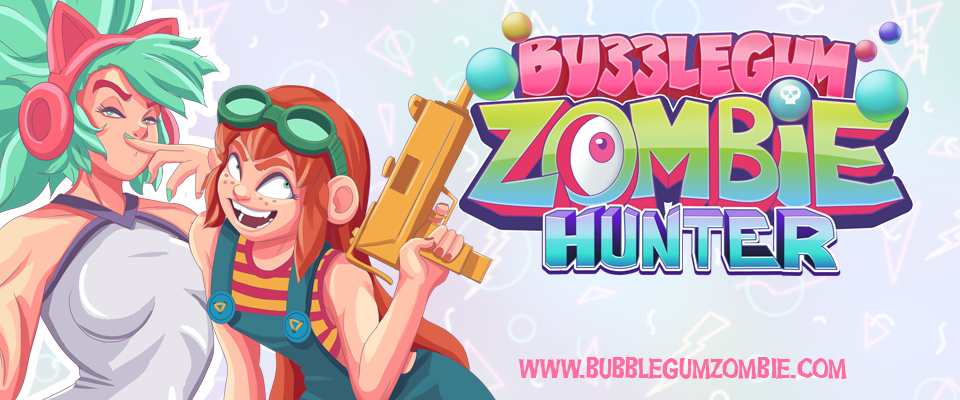 Bubblegum Zombie Hunter
What do YOU want from a Twin Stick Shooter?
---
WHAT'S IMPORTANT IN A TWIN STICK SHOOTER?
This is an important question and when you think of popular classic twinstick shooters (depending on your age) you might think Smash TV? Perhaps going further back, Robotron? Or maybe your more familiar with more modern outings like Binding of Isac or Xeno Crisis.

There is an obvious answer to this question of course.... I want my twin stick shooting title to contain..... twin stick shooting. But what else adds to the genre? Powerups? MORE enemies and carnage? Well yes all of those are great, but there's one thing we've noticed that a lot of twinstick shooters lack and its variety. I like it when games take you on an adventure and allow you to experience certain things only once along that journey.
FOR US, ADVENTURE IS AS IMPORTANT AS THE CORE LOOP
With Bubblegum Zombie Hunter there will be a fun story, Its a silly game, but its silly and fun and aside from frantic Zombie shooting and tense moments, there will be smaller mini-games that highlight parts of the story and characters more, building bonds between them and making certain choices that could lead to game changing impacts. Fun minigames too that are a side step and a breather from the main action of the levels..... yes... fishing minigame is confirmed...
CLASSIC FEEL & CHALLENGE - MODERN STORYTELLING AND CHOICES
At it's core though BGZH is a twinstick shooter and that is what we are showcasing in our recently released Demo, I feel its important to let you all know that its more than that, it will take you on a journey in this small fictional town of Gloomhaven, you'll meet weird and fun characters, solve puzzles, make some story/gameplay changing decisions and come out of it feeling like you've been on a rollercoaster and wanting more.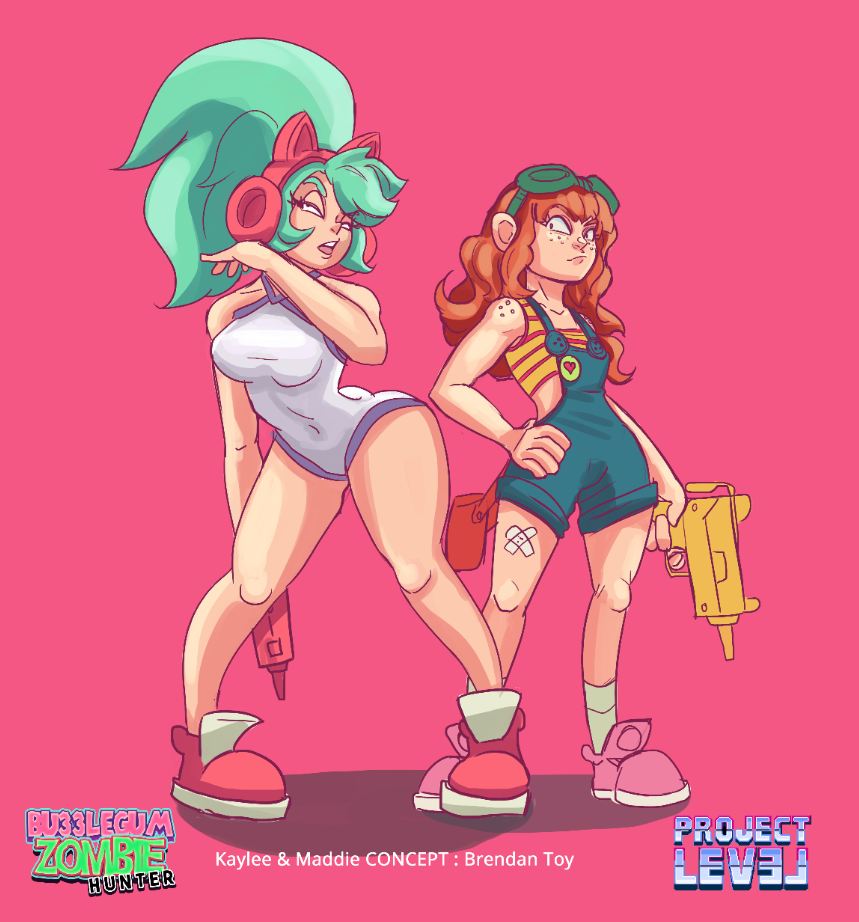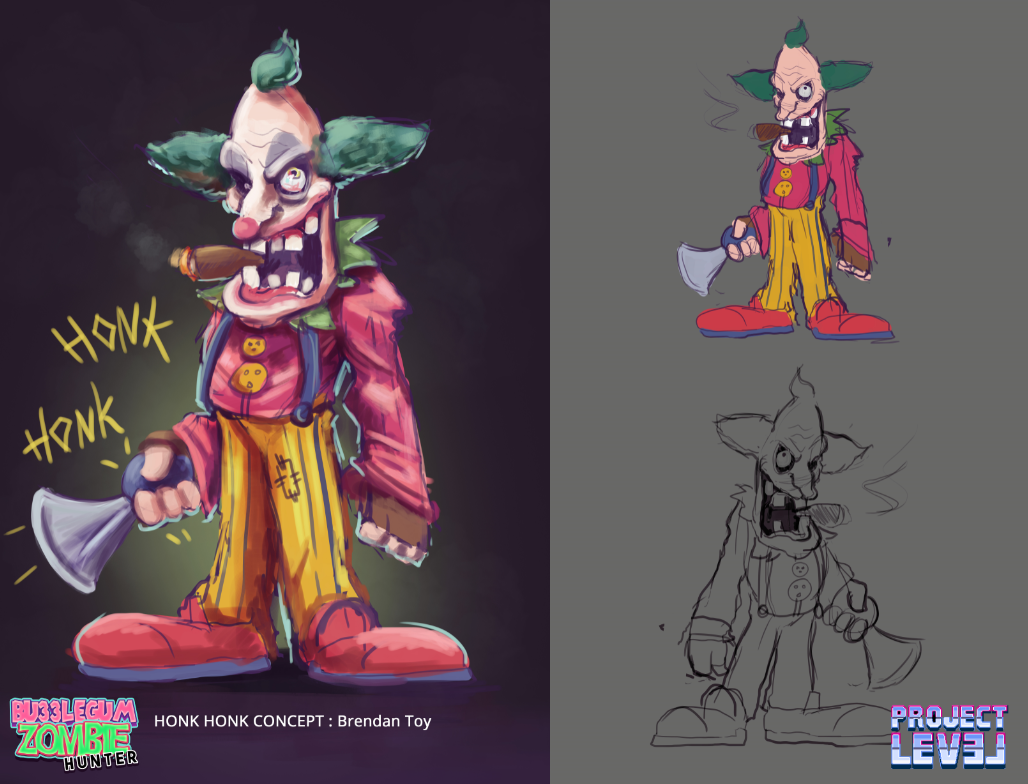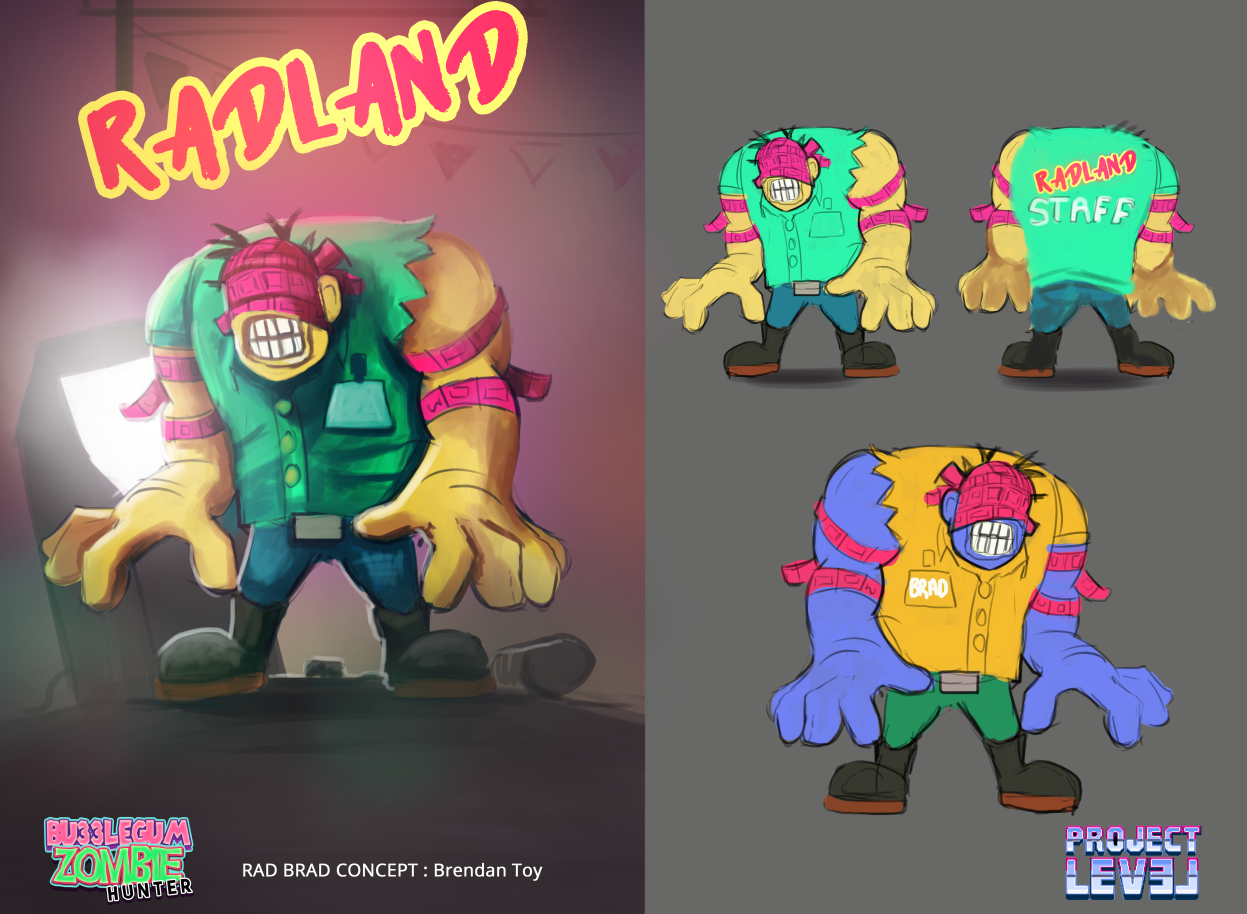 Get Bubblegum Zombie Hunter