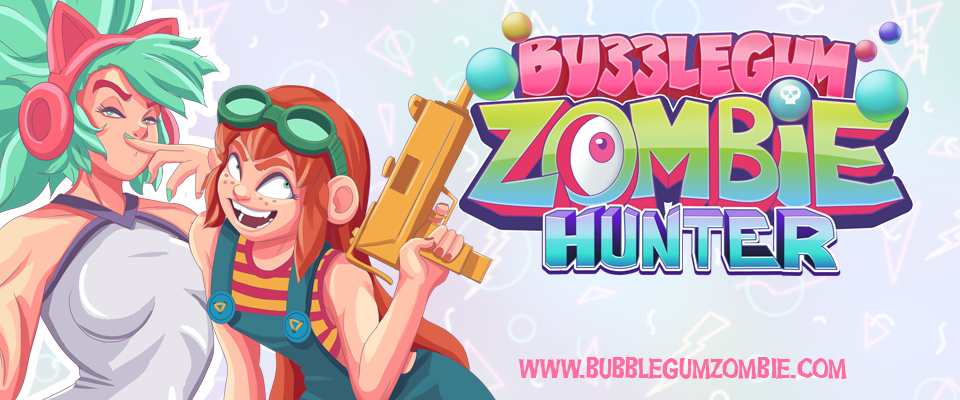 Bubblegum Zombie Hunter
A downloadable Twin Stick Shooter
CONTROLS
Gamepad: (Recommended) XBOX CONTROLLER
Left Stick = Movement
A = Interact (Hold to buy perks & fill Van)
Left Trigger = Sprint
Right Stick = Aim+Shoot
L/R Bumpers = Switch Weapons
L+R Bumpers = Go back to default weapon

Mouse/Keyboard:
WASD = Movement
E = Interact (Hold to buy perks & fill Van)
SHIFT = Sprint
Mouse = Aim
Left Click = Shoot
Mouse Wheel Scroll = Switch weapons
Mouse Wheel Click = Go back to the default weapon (gumball gun)

===WHIZKINGS CONTROLS===
Gamepad:
Left Stick = Move Cursor
Gamepad A = Select a building Keyboard
Gamepad X = Build Mode Keyboard
Gamepad LB-RB = Toggle buildings during build mode
Gamepad Y = Upgrade your selected building

Mouse:
Mouse Mouse = Change Selected Building
(Whilst NOT in "Build Mode")
Left Click = Enter Build Mode
Right Click = Upgrade Selected Building
(Whilst in "Build Mode"):
Left Click = Place Building
Right Click = Cancel Build Mode
Mouse Wheel = Switch Building

===HALLOWED CANDY CONTROLS===
WASD / Left Stick = Move
Space / Gamepad A = Jump
Click / Right Stick = Shoot
WELCOME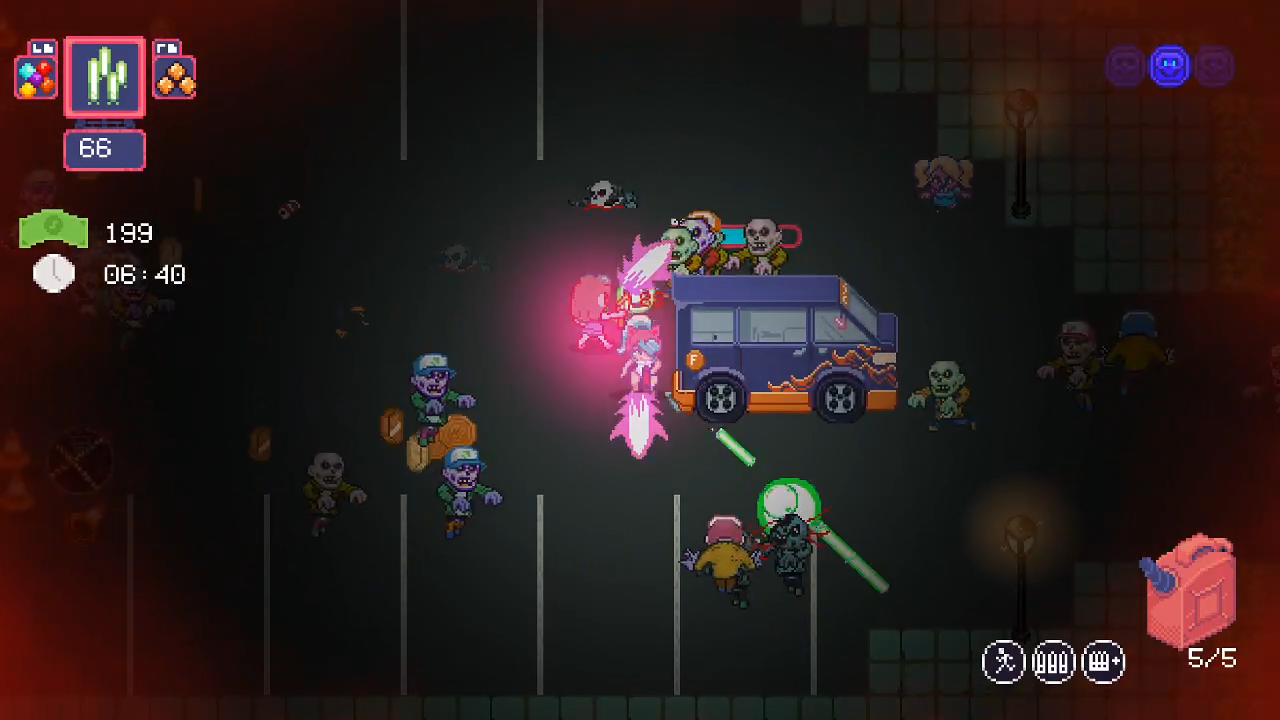 Bubblegum Zombie Hunter is a fast paced twin stick shooter with fun weapons & powerups, lovable characters, and a fun story where surprising gameplay and horror awaits around every corner. It might look cute on the surface, but things can get scary underneath.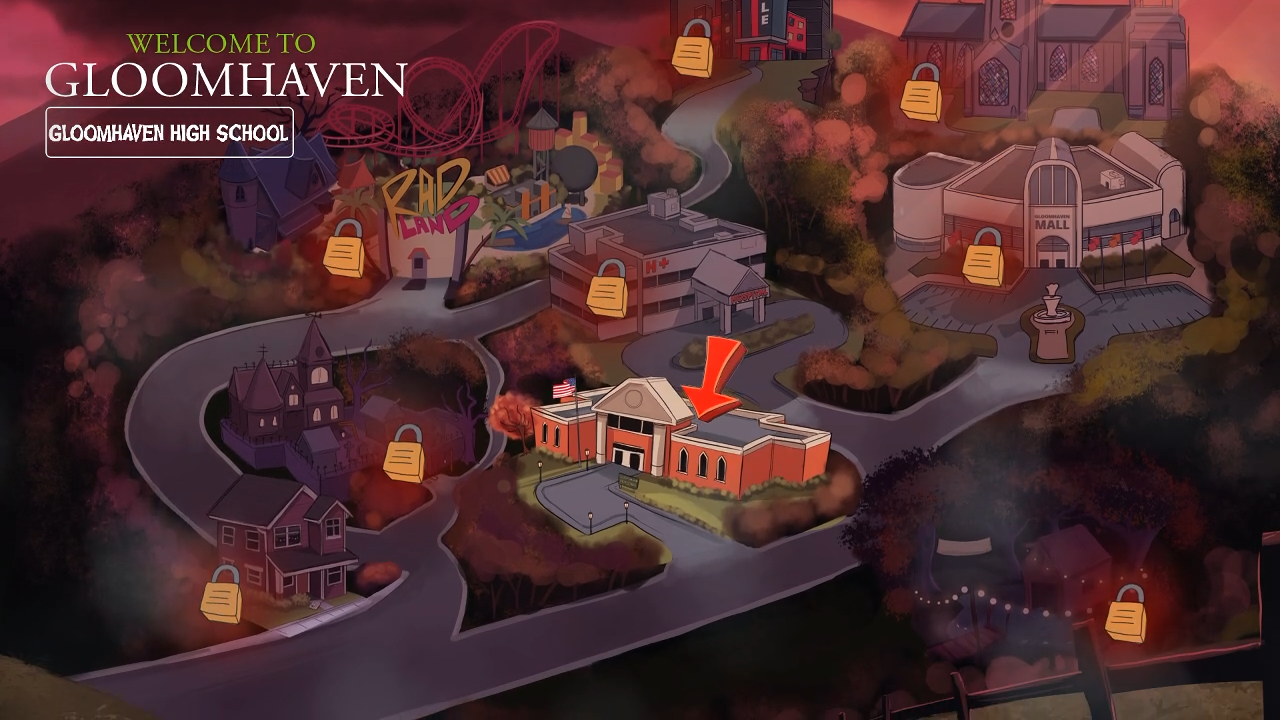 STORY DRIVEN FUN
The plot centers around Kaylee Bu33le, a popular streamer and her younger sister Maddie. Gloomhaven has been overrun by a zombie threat and it's up to them to save the town. You'll meet Kaylee and her other friends as you progress through the adventure.



FAST CINEMATIC ARCADE GAMEPLAY
You'll be running and gunning taking down zombies and other challenging enemies, solving puzzles and completing tasks to get through each of the unique levels that make up the story mode. Twin stick shooting and fast paced movement will require good skills to take down your undead foes and survive but you can also acquire perks bought from vending machines dotted around the world, these perks will increase your fire rate, running speed, provide health buffs, shields, increase luck for extra loot drops, and more! They are great for making your challenge easier.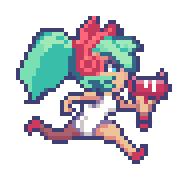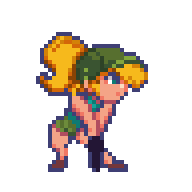 DEATH IS FUN!
The game isn't easy, and can be tricky at times, but death brings opportunity, and once you die you will drop a backpack with all your weapons inside, if you get back to your bag you can pick it up and carry on with all your previously acquired weapons.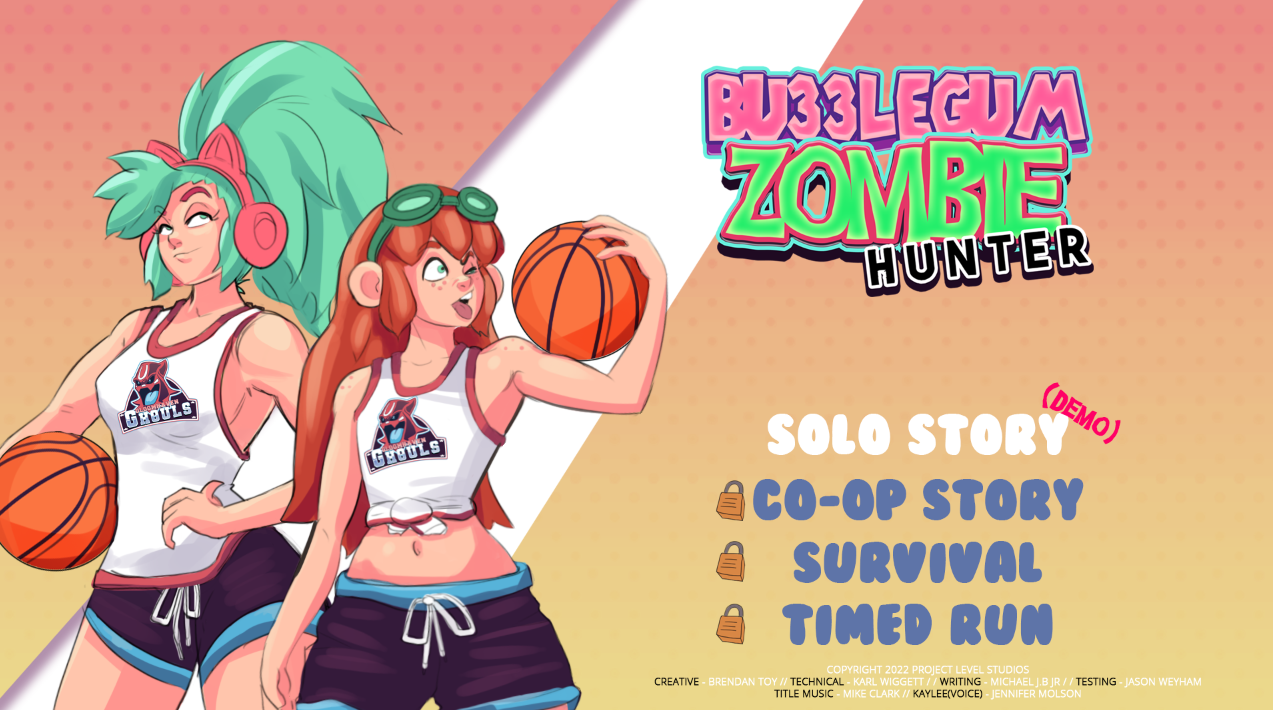 MINIGAMES - THE GAMES WITHIN THE GAME... GAMECEPTION!
You're not just getting one game, dotted around the world are arcade machines that you can PLAY! Games within games unlock loot and other prizes so try them all!
RAD LAND Amusement park has a whole bunch of minigames to try out and enjoy from shooting galleries to basket ball hoop shootouts and more arcade classics. You will get to drive Kaylee's Rad van in a bonus stage! Moe down zombies to earn coins, earn back lives and get the edge when heading into the next challenging level. These driving levels are optional bonus stages and contain some awesome music from great bands.

SECRETS!
Each level has some secrets, and you'll have to look high and low to find the three secret skull coins in each level, get all of the coins from every level to unlock something awesome and of course get a better rank on each levels completion!



SPEED RUNNING!
The game has been designed with speed run strats in mind, keeping those players in the forefront of design so that there can be optimal routes and strategies to maximize every 100% play-through! Earn ranks from S - D based on your performance in the game.

ADAPTIVE CHALLENGE DIRECTOR
large portions of the game are random, it can play out differently every time, but its smart and can make your time tougher or easier based on a multitude of factors. Its a more modern approach to difficulty settings and keeps the challenge great for those with higher skills but also accessible for those that aren't used to a more difficult game. But even for the DIE HARD ARCADE VETERANS there is a crushing difficulty that only those with gumballs of steel would be worthy of completing.

POST GAME FUN AND REPLAYABILITY
If all the fun you had in the story isn't enough then there's an online 4 player co op survival where you and three friends can set up defenses, and play together to take on waves of enemies in a mega mix mashup from everything you've encountered in the main game. earning XP, and ranking up to earn badges and impress your friends with new Skins for the characters!

CHILL WITH KAYLEE & MADDIE
if taking on the hordes of the undead is just too much right now, you can unwind with Kaylee and Maddie at their house, listen to unlocked music in the bedroom, marvel at your badge collection, use the computer to replay levels, cruise in the RadVan, snooze in the bed, play Maddies Game collection or look after Kaylees much loved Digital Pet.

Download
Download
BGZH-DEMO_4.1_STANDALONE.zip
173 MB