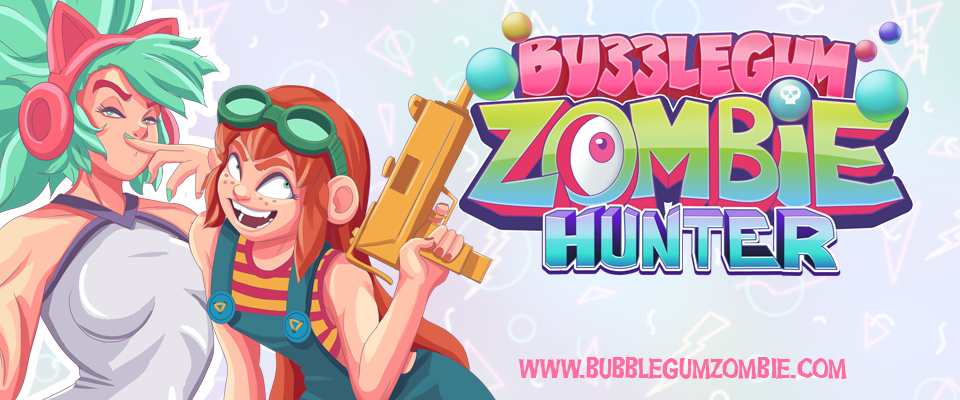 Bubblegum Zombie Hunter
Latest Updates Announcement
---
Hello Bubblegum Zombie Hunter fans!
We are thrilled to share some of the exciting updates we've been working on behind the scenes. If you haven't tried our DEMO yet, be sure to check it out!

About the Game

Bubblegum Zombie Hunter is a fast-paced twin-stick shooter with a perfect blend of fun weapons, power-ups, lovable characters, and a gripping story. The game follows the adventures of popular streamer Kaylee Bu33le and her younger sister Maddie as they battle zombies to save the town of Gloomhaven. Expect a mix of surprising gameplay, horror, and lots of fun as you progress through each unique level in the story mode.

Now, let's dive into some of the latest developments in the world of Bubblegum Zombie Hunter! The following items are things we have enhanced and improved or added to the current game and we plan to bring some of them to the demo soon!




More Levels
Our team has been hard at work creating new, engaging levels for you to explore, such as the hospital, graveyard, theme park, and shopping mall (and that's just the tip of the iceberg!).


New Zombie Types & Mechanics
We've introduced more zombie types and mechanics to ramp up the challenge, including the 'Summoner' Zombie boss from the graveyard.




Enhanced Power-Ups & Weapons
We've edited and improved the power-ups and weapons available in the game, ensuring you have the arsenal you need to take on the undead.




Meet "The Merchant"
A new NPC, The Merchant, can now be found in most levels, selling weapons and perks to aid you in your battle against the zombie hordes.




Additional Minigames
We've added even more minigames to the game, giving you a variety of entertaining diversions in addition to the current ones available.



Tweaked Whizkings
We've made adjustments to Whizkings to ensure it's even more enjoyable for our players!




Improved Level Layouts
We've reworked the layouts of the school and the garden levels to make them more intuitive and player-friendly.

Enhanced Tutorial
Based on valuable player feedback, we've revised the tutorial process in the garden, making it more fluid and less confusing.




We are beyond excited
to continue working on Bubblegum Zombie Hunter, and we can't wait to get the full game into your hands in October 2023!
Stay tuned for more updates, and be sure to follow our Twitter account, @BGZombieHunter, to stay up-to-date with the latest news, sneak peeks, and more: https://twitter.com/BGZombieHunter
Thank you for joining us on this wild ride, and happy hunting!




- The Bubblegum Zombie Hunter Team
Get Bubblegum Zombie Hunter